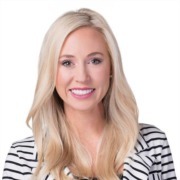 Anna knows this business and she works hard for her clients.

She's an action taker and a skilled negotiator while maintaining the highest standards of professionalism.

We knew she was a fit right away!

Anna was born and raised in Baton Rouge. She has a bachelors degree in Real Estate Finance from LSU. She obtained her real estate license in 2007.

She is happily married with two beautiful daughters.

She loves interior design and flipping houses…

She plays tennis in her free time and loves anything outdoors!

Anna's heart is to give back to various charities and organizations which help young children believe in themselves and remove limiting beliefs!