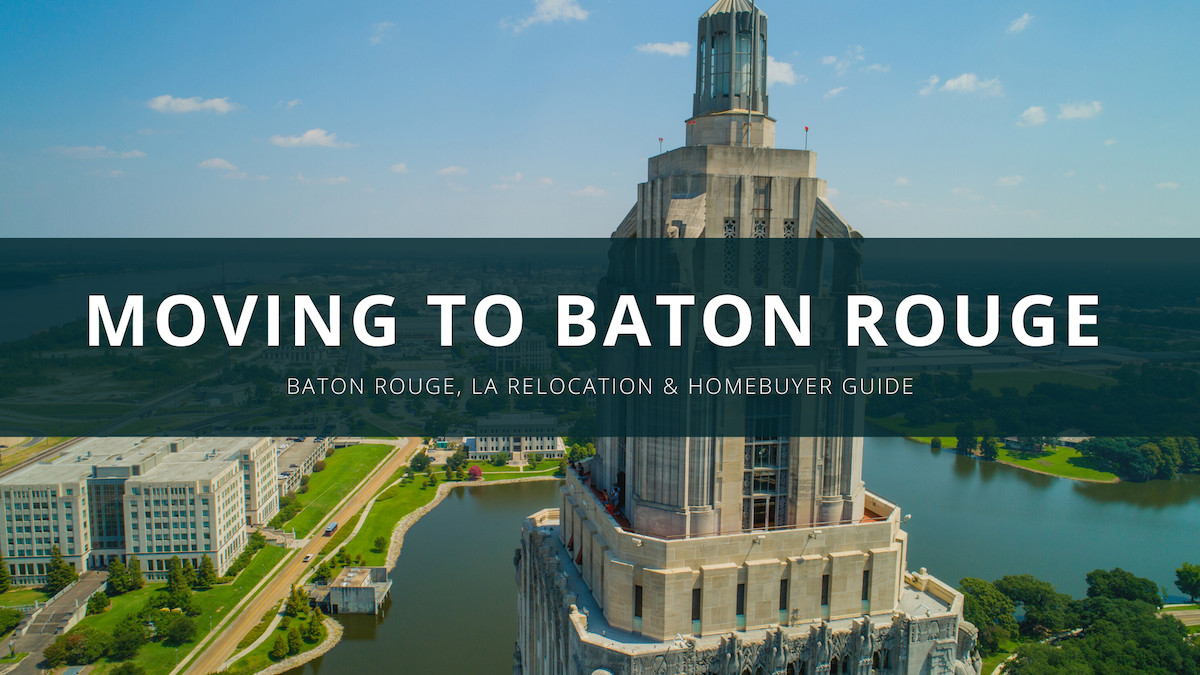 Moving to Baton Rouge: Baton Rouge, LA Relocation & Homebuyer Guide
Baton Rouge is the capital of Louisiana and home to the Louisiana State University Tigers. From a lower cost of living to a growing job market, Baton Rouge combines a large city feel with charming southern comfort. There is something for everyone in this city: whether people enjoy dining out, outdoor sporting events, or other forms of entertainment, they are sure to find activities to enjoy and groups of individuals with similar interests. This guide to moving to Baton Rouge explores some of what the city has to offer its new residents.
Baton Rouge Cost of Living
The United States cost of living index is based on an average score of 100. Baton Rouge's cost of living index is placed at 90.4, which means the city is 9.6% less expensive than the rest of the United States. Gas prices are currently around $1.50 and usually do not exceed $2.50 per gallon. Residents can enjoy more amenities and decreased living expenses by calling Baton Rouge home.
Just over half of Baton Rouge residents own their home. The median home cost is $164,200, though it can be higher if you're looking for a luxury home or a home in one of Baton Rouge's most expensive neighborhoods. Most homes are at least three bedrooms and have around 0.2 acres of land. The 49% of renters in Baton Rouge see an average rent of $860: studios typically begin at $709, whereas a four-bedroom home may have a monthly cost of $1,551.
The average resident in Baton Rouge makes around $24,000 a year, while the household brings in $36,700 a year. In comparison to the United States average, an individual makes $28,555, and the household income is $53,500.
It is important to note that taxes in Baton Rouge are slightly higher than the national average. Sales tax in the city is 9.5%, whereas the U.S. average is only 7.3%. Additionally, income tax is 6.0% while the country's average is only 4.6%. Aside from taxes and transportation, Baton Rouge does boast an overall lower cost of living than other areas in the United States.
Baton Rouge Job Market
Baton Rouge is the headquarters to some of the nation's and the world's largest companies. Those who desire to work in the corporate world will be able to find a plethora of options for employment. Even companies that are not headquartered in Baton Rouge still have large satellite offices that employ local residents.
ExxonMobil employs the largest number of Baton Rouge residents. With over 3,000 individuals on the payroll, ExxonMobil's Chemical Plant is the area's largest employer. The chemical plant also happens to be one of the largest in the world.
Blue Cross and Blue Shield of Louisiana comes in as the second largest employer in Baton Rouge, as over 2,000 individuals work at the Baton Rouge headquarters. Blue Cross and Blue Shield serves as Louisiana's largest health insurance company.
Community Coffee is the largest family-owned coffee company in the United States and the third largest employer in Baton Rouge. Its headquarters in Louisiana's capital employs nearly 1,000 residents to distribute the iconic red bags of coffee to grocery stores across the country.
Popular Industries
Baton Rouge sits on the Mississippi River. Its port has over 85 miles of the river in its jurisdiction and features a 45-foot channel. As one of the nation's largest deep-water ports, Baton Rouge can import and export via ocean vessels and river barges. Each year, Baton Rouge handles millions of tons of products at its port. The port continues to improve its logistics in order to handle more products every year.
In addition to importing and exporting, Baton Rouge is growing in the construction, manufacturing, finance, and tourism industries. The growth in these industries is largely in part to LSU graduates beginning their career and remaining in Baton Rouge.
Things to Do in Baton Rouge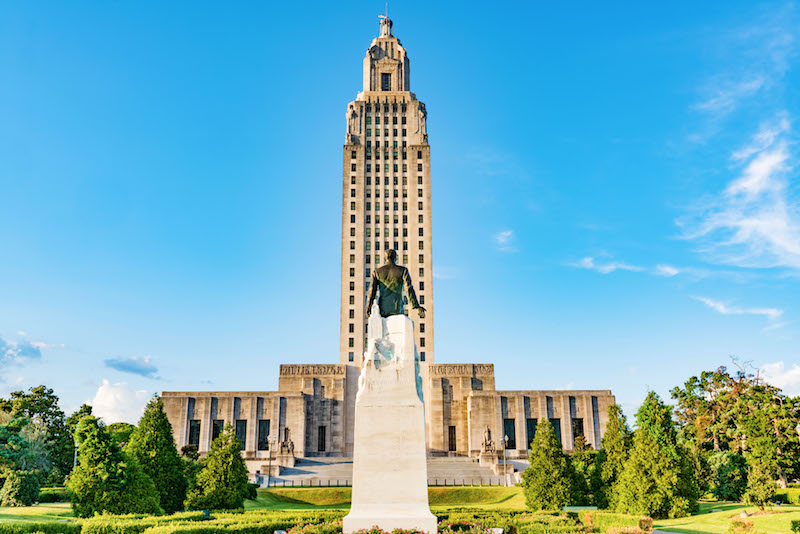 There is something for everyone in Baton Rouge. Whether someone enjoys exploring on their own or wants to enjoy activities with a group, people will easily find something that excites them while in the city and its surrounding areas. Baton Rouge is known for its interesting history, food scene, fun attractions, LSU football games, and historical landmarks. Once someone moves to the area, they will want to get out and take it all in.
Outdoor Activities
The state of Louisiana is commonly referred to as "Sportsman's Paradise", and this includes Baton Rouge. Regardless of their athletic ability, people can enjoy any number of outdoor activities. Kayaking, fishing, and running are just some of the activities people can enjoy at local and state parks. Those who enjoy a good challenge can obtain their hunting license and catch the game of the season. Additionally, the wilderness surrounding Baton Rouge is the perfect area for birdwatchers to gather. Activities are available year-round, so there is no excuse to not get outside and enjoy all that Baton Rouge has to offer.
Restaurants, Breweries, and Bars
As the state capital and home to the LSU Tigers, Baton Rouge is far from short on great food and drinks. Quality dining and drinking experiences are available in all price ranges. Food cuisines extend from American pizza to Greek, French, Spanish influences and more. Most bars offer small plates, and over half of the bars in Baton Rouge have pool tables, where people can compete in tournaments or just have fun with family and friends.
Those seeking an upscale dining option can enjoy steak and fresh Louisiana seafood dishes at Stab's Prime. For a variety of flavorful sushi creations in addition to fish, pork, and chicken entrees, Tsunami in downtown Baton Rouge is an excellent choice. Those in the mood for unique menu options and a relaxing atmosphere can dine at Bin 77. Located inside the Watermark Hotel, The Gregory is a top restaurant that provides its guests with Southern flavor and meals that include local produce. Visitors can admire the sophisticated atmosphere and water views at 18 Steak during a night of fun at the L'Auberge Casino & Hotel.
With three top breweries in downtown Baton Rouge, people can introduce their taste buds to new craft beers. All questions can be answered by beertenders, who are incredibly knowledgeable in the hops, barley, and other ingredients that give their beers unique flavors.
Nightlife
The nightlife scene in Baton Rouge offers incredible diversity and a variety of music. People can dance in the Texas Club while listening to famous country artists. Varsity Theatre is another excellent venue featuring live music from some of the biggest artists today and events ranging from wedding receptions to award ceremonies. Those looking for a variety of entertainment options in one place will almost certainly find a reason to visit L'Auberge Casino & Hotel. With a great selection of bars, restaurants, and live music, there's always something to do at this beautiful venue.
Baton Rouge Climate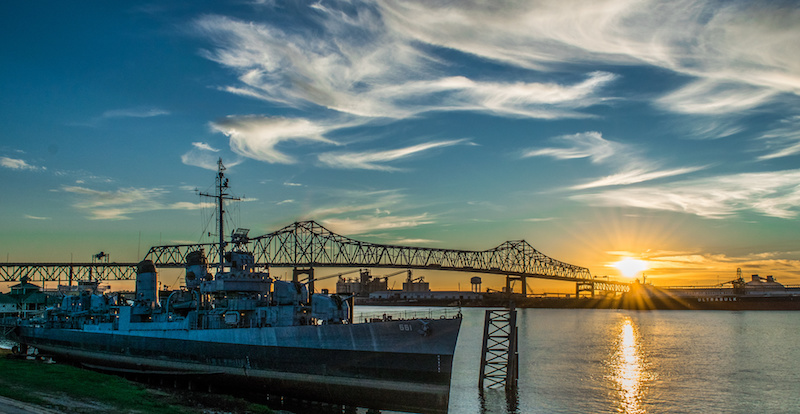 Baton Rouge is in the southern part of the United States, which means the city is home to hot summers and mild winters. With an average of 6.9 out of 10 on the comfort index, Baton Rouge is a pleasant place to live. Being so close to the water, the city is quite humid year-round, and owning a home with a swimming pool is a popular move to cool off.
Baton Rouge does not see any snow, and only sees an average low of 39.9 in the winter. On the other hand, the city does see 63" of rain each year, with summer temperatures reaching an average of 91.9 °F. However, Baton Rouge is cooler than other parts of the state.
The best time of year to visit Baton Rouge is in the spring and fall. During March, April, October, and November, temperatures range from 70 °F to 85 °F with minimal rain. A slight breeze is usually pleasant, and a few clouds will roll through the sky. Everyone can enjoy the historical sites and beautiful hiking trails the area has to offer while remaining comfortable.
Baton Rouge Traffic
Most individuals commute for 27 minutes one way in their vehicle. The peak commuting times are between 6:00 a.m. and 9:00 a.m. in the morning and 4:00 p.m. to 7:00 p.m. in the evening. During football season, fans will drive to the LSU stadium to see the Tigers play. The popularity of the team floods the roadways with additional vehicles, so attendees are advised to add another 60 or more minutes to their commute on game days.
Aside from game days in LSU, parking in downtown Baton Rouge is easy. Street parking is enforced between 8:00 a.m. and 5:00 p.m., and fees average upwards of $4 per hour. However, outside those hours, parking on the street is free.
Most major attractions in the area can be accessed from the heart of Baton Rouge within 30 minutes outside of peak traffic times. In just one hour, Baton Rouge residents can be in New Orleans! Those who are interested in taking a road trip from Baton Rouge can get to many destinations easily by taking I-10 or other major roadways. Biloxi, MS is only 2 hours away, while Atlanta, GA is about 8 hours away. Those interested in traveling to Houston, TX can get there in 4 hours or arrive in Birmingham, AL in just 6 hours.
Alternative Routes
A number of improvement projects are underway on I-10 at any given time, so it is important to learn alternative routes such as surface streets to and from common destinations.
Perkins Road follows I-10 east and west, and it can be used as an alternate road to get around Baton Rouge. Both U.S. 427 and U.S. 67 follow I-110 N, so you can use either highway to arrive at your final destination. Other roads that may help you navigate through the city include Washington Street, Highland Road, Oklahoma Street, and Nicholson Drive.
Baton Rouge Public Transportation
Baton Rouge offers a number of public transportation options to help residents get in and around the city without a personal vehicle. Residents always have the option of using private transportation services like Yellow Cab Baton Rouge and Uber if they miss the bus or cannot wait for public transportation.
Serving the entire Baton Rouge metropolitan area, the Capital Area Transit System (CATS) is the regional transit authority for the city, offering fixed-route and paratransit services to residents and visitors. The price for each ride is $1.75, but those with a CATS card of valid student ID pay only $0.35 each ride.
The Capitol Park Trolley Service is operated by CATS only on weekdays from 10:30 a.m. to 2:30 p.m. and is free to ride. This public transportation option allows those working in downtown to park and ride to the office.
Those who enjoy exercising and fresh air can turn to the Gotcha Bike Share to get around Baton Rouge. Paying for each minute of usage, the bikes in this program can be used manually or as e-bikes. The bikes can be picked up at any hub and dropped off at the hub closest to their destination. Each of the 17 Gotcha Bike Share hubs have 12 to 20 bikes.
Baton Rouge Schools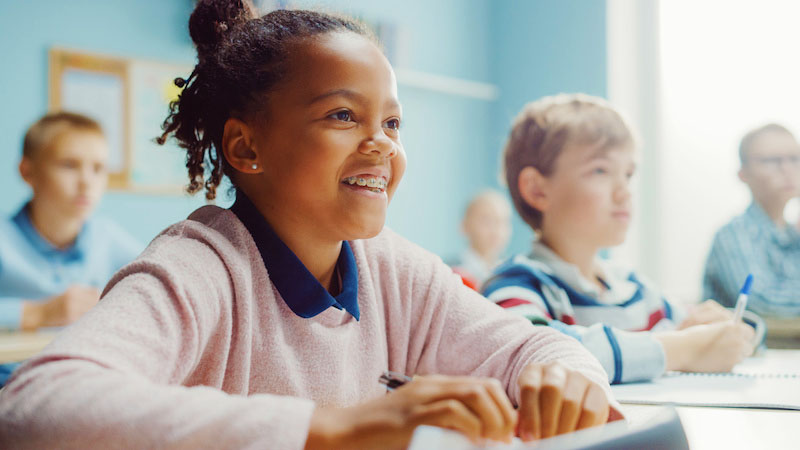 Families in Baton Rouge have a number of schools to choose from for their children's education. Out of the 397 total schools in Baton Rouge, 293 are private schools. The four most popular school districts include Zachary, Ascension, Centra, and West Feliciana. While the school districts are specifically zoned, parents can request for their child to be zoned to a different district.
While there are a number of colleges available for high school seniors to choose from, the most popular choice for students is Louisiana State University. However, many students opt to complete their Associates Degree at one of the area's many community colleges to reduce the cost of their college education.
Ready to Move to Baton Rouge?
Baton Rouge is an exceptional city for anyone to call their new home. The history, low cost of living, and access to exquisite cuisine are just a few of the many reasons to move to the area. If you're considering making the move, contact Brittney Pino & Associates with Baton Rouge Home Pros at (225) 444-5664 to get in touch with a local real estate agent who can help your relocation go smoothly.