Baton Rouge Economy: Top Industries, Biggest Employers, & Business Opportunities
Posted by Brittney Pino on Tuesday, December 8, 2020 at 8:14 AM
By Brittney Pino / December 8, 2020
Comment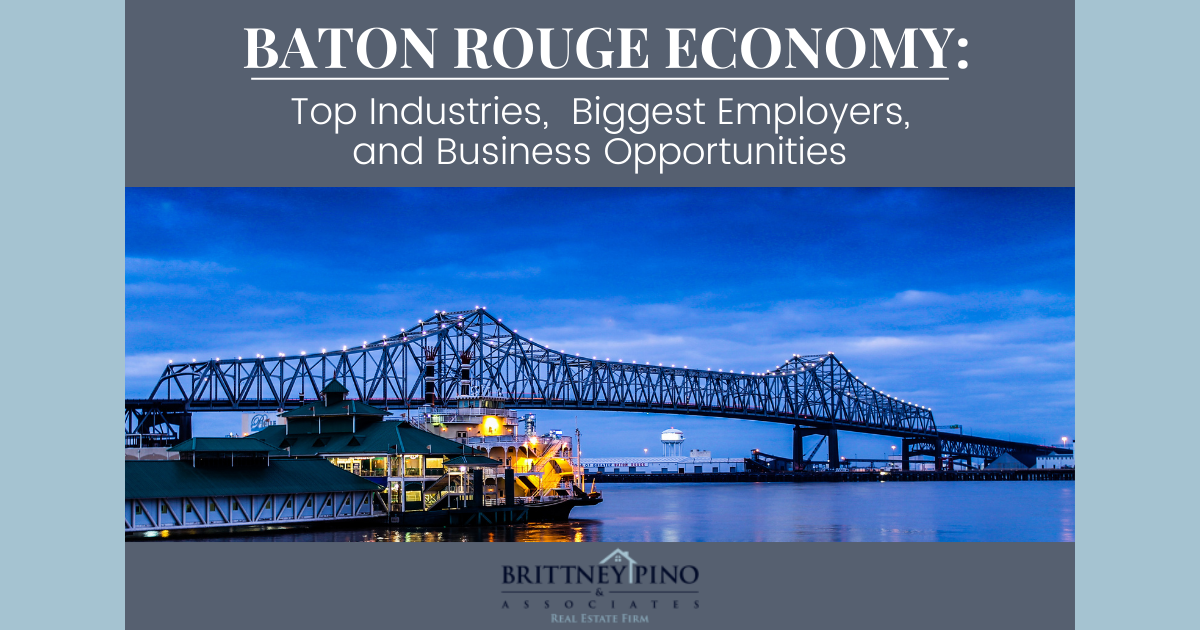 As the second-largest city in Louisiana, Baton Rouge is uniquely situated as an area of opportunity. With a city population of about 220,000 residents, it is one of the largest state capitals in the U.S. The metropolitan area has a growing population that reached 834,000 in 2017. This is a growth of around 32,000 people in seven years. The community benefits from some spillover from New Orleans tourism, but it has its own attractions. Many people first discover the area through a temporary visit, but decide to stay for a long while.
Anyone preparing to move to Baton Rouge now, or potentially planning a move in the future, would be wise to begin researching today. Every community has its own flavor, and it is best to understand as much as possible before the move takes place. While there are many considerations, a proper understanding of the community's economic layout is an important part of the research. Here's an overview of Baton Rouge's economy.
Major Industries in Baton Rouge
Baton Rouge likely owes its success as a community to the port in the area, with deep enough waters to facilitate trade with a variety of water vessels. In fact, Baton Rouge is known as the northern-most Mississippi River port available to internationally traveling ships. Accordingly, the community initially grew as a port of trade, including agricultural products, industrial goods, and other natural resources.
Today, the logistics industry remains one of the most influential in the area. Three major railroad lines converge near the city, and the Port of Greater Baton Rouge is one of the largest port systems in the country. The port ships more than 53 million tons a year, with destinations in every corner of the globe. There are more than 700 logistics companies in the region, providing greater than 12,000 jobs.
As a result of the easy access to transportation hubs, Baton Rouge has also become a host to a variety of manufacturing companies. Energy companies like ExxonMobil established a huge presence in the area. From natural gas to propane, oil products are dispersed through the region using pipelines and internationally using freight ships. Around 17,000 workers already depend on manufacturing positions, with two local universities providing education and training to future employees.
Agribusiness is another staple industry in the area, again growing as a result of the alluring shipping lanes. The industry provides more than $11 billion to the local economy, and ranks tenth in the nation in agricultural research and development. The community exports a vast variety of products, including food, lumber, and other natural resources. Although the easy access to ports likely created the local agricultural economy, the commitment to resource technologies will keep the area vital for years to come.
In recent decades, community leaders began a focus on diversifying the local economy for stability. As a result, life sciences, software development, and other technology-based industries are gaining ground. The area has more than 7,000 people working in fields related to chemistry, biology, and medicine. On the campus of Louisiana State University, Pennington Biomedical has more than 400 employees conducting research into everything from obesity to cancer. Video game maker Electronic Arts and tech giant IBM both utilize the region to host important operations.
Top Industries in Baton Rouge
Audio engineering
Education
Energy
Government
Manufacturing
Software development
Digital media
Largest Employers in Baton Rouge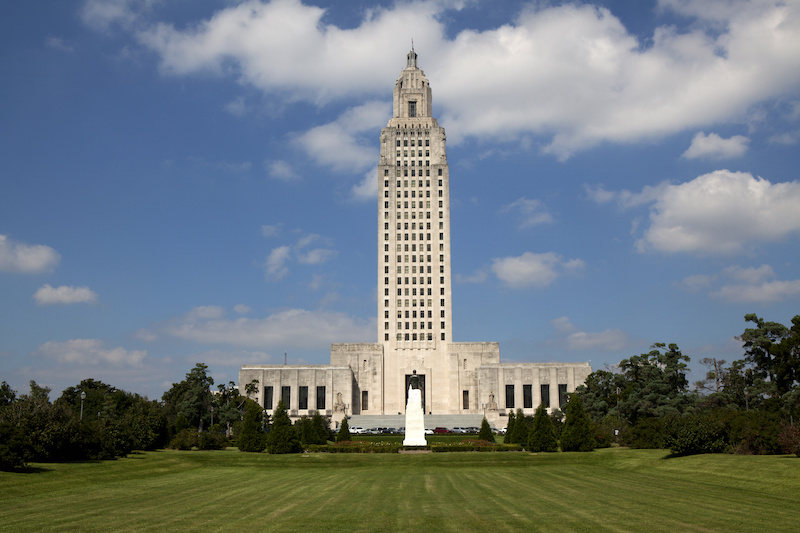 Baton Rouge is home to a number of large companies providing significant employment and economic contributions to the region. Each of these companies provides direct employment and additional opportunities through various suppliers and service providers. While increasingly small businesses and nonprofits are becoming the best career targets, the local economic giants are important to the character of the region.
Three of the five largest employers in the community are medical centers. With more than 6,000 employees total, Our Lady of the Lake has a number of medical centers and hospitals in the state, offering everything from long-term care to emergency centers. Baton Rouge General Medical Center sits comfortably in the number three spot with nearly 3,000 employees. The Center is another full-service institution, with the vast majority of its employees right in the Baton Rouge metro area. Woman's Hospital rounds out the top five with around 1,600 on staff. As the name sounds, they provide a number of services targeting women's health.
As the second-largest employer, world-famous Louisiana State University (LSU) provides another 5,000 employees in a vast variety of positions. The employees hold staff or professor roles providing direct service to students and research/advisor functions serving the community. Especially during the fall and spring semesters, more than 31,000 students attending the school also add to the local economy. Contributing nearly a billion dollars to the regional wallet, a number of entrepreneurial opportunities are built accommodating the needs of the institution.
The fourth-largest employer is also the largest private organization in the region. ExxonMobil Chemical Company has around 1,700 workers involved in the manufacturing and logistics of crude oil. The company has six operations in the Port Allen and Baton Rouge areas. Their local facilities include a refinery and manufacturing plants for chemicals, plastics, polyolefins, aviation, and lubricants.
Additional Large Companies in Baton Rouge
Amedisys
State of Louisiana
Future Pipe Industries
Turner Industries
Piccadilly Restaurants
Gulf South Health Plans
Baton Rouge General Medical Center
Baton Rouge Economy Facts and Figures
As one of the largest communities in the nation, the Baton Rouge economy has a little of everything. However, with a population of less than one million people, the region is not large enough to overwhelm most people. The community also has a diverse mix of occupations and career paths. Roughly 11 percent of the population reports working in sales positions, while another 10 percent serve as administrative support.
The per capita income in the town is about $27,000, which is about $4,000 lower than the U.S. average.
The unemployment rate in Baton Rouge is slightly higher than the national rate, at 5.6 percent.
There are more than 85,263 homes and apartments in the area providing a number of living options to Baton Rouge's residents. However, more than 86 percent of the residents live in either a single-family home or a large apartment complex or condo. That leaves less than 15 percent for nontraditional domiciles such as townhomes and mobile homes.
The median home value in Baton Rouge is about $173,000. A homeownership rate of about 47 percent makes it possible for many residents to purchase a home. On the other hand, a typical renter in Baton Rouge should expect to pay just over $1,000 a month.
Part of Baton Rouge's Picture
Understanding the local economy is just part of the process when planning a move to Baton Rouge. There are many other factors that can decide whether a community is a viable option for each individual, but Baton Rouge offers many opportunities to make it a great place to call home, including an affordable cost of living and a diverse job market. The bottom line is, the more research conducted before moving to an area, the better informed people will be before making their final decision. If you'd like to be more informed about Baton Rouge's housing market, contact Brittney Pino & Associates with Baton Rouge Home Pros at (225) 444-5664 to talk to a local real estate agent about what your ideal Baton Rouge home might be.