What Energy-Efficient Improvements Can You Make in Your Home?
Posted by Brittney Pino on Monday, June 1, 2020 at 8:33 AM
By Brittney Pino / June 1, 2020
Comment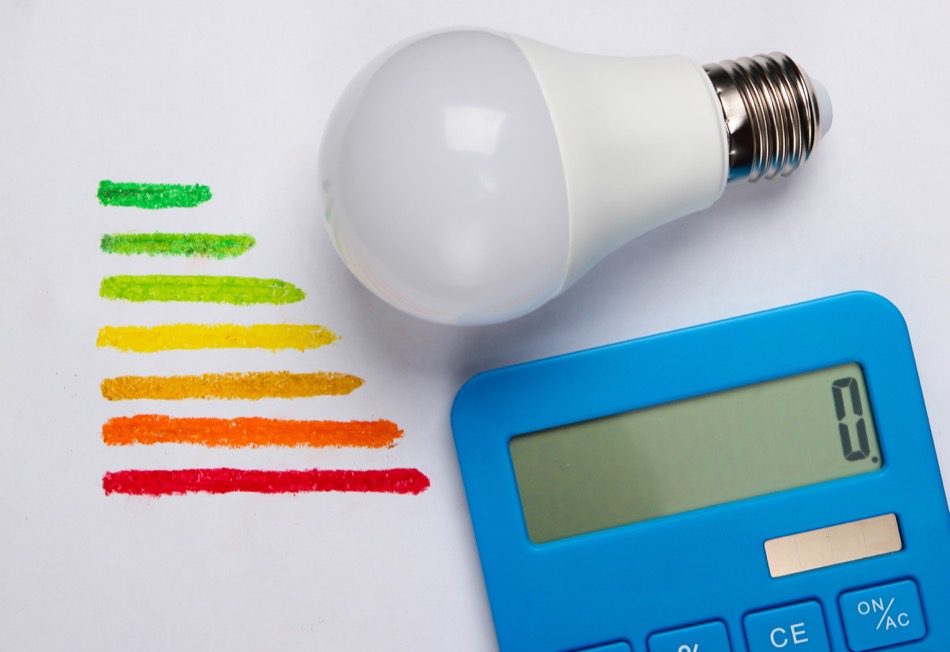 It can be difficult to determine which home improvement projects will give homeowners the most return on investment when it comes time to resell. However, one of the areas that is a consistent winner is upgrades that save on energy. Not only will energy-efficient upgrades increase the value of a home, but they will also save money on utility bills every month. Not sure which upgrades are the best? These areas can offer the best energy savings:
1. Energy-Efficient Appliances
Appliances ranging from refrigerators to dishwashers to clothes dryers have gotten significantly more energy-efficient in the past several years. Replacing an old refrigerator or stove with a newer Energy Star certified appliance can save money every month. Additionally, these updates can make an old kitchen look fresh and new.
Additionally, homeowners should think beyond the appliances that are in front of them every day. For example, newer furnaces and air conditioning units can also significantly cut a home's energy costs. In general, a home that is 15 years old or older and has the original central heat and air can benefit from a new HVAC system. By adding a new unit before the home sells, the current owner will receive the benefits of energy savings every month.
2. Smart Appliances Save Money
Some of today's best energy-saving products do the measuring for homeowners to ensure their homes are running at their most efficient. Smart thermostats can be programmed to run at certain times of the day or can be set to learn usage patterns to balance comfort with energy savings. Smart sprinkler systems measure soil moisture and run on a schedule, so they only operate when they are likely to give plants the most benefit.
Even homeowners who are not ready to commit to major home improvement projects can benefit from smart devices. Smart bulbs are no more difficult to install than incandescent bulbs. By installing lights that turn off automatically when they are not in use, homeowners can significantly cut their energy costs. Plus, nearly all smart bulbs use power-friendly LEDs, which use far less energy and produce far less heat.
3. Check Out the Attic
Reducing lost energy is one of the best ways to cut down on energy usage in the home. While most new homes are well-insulated, older ones can often benefit from some additional insulation to keep heat inside in the winter and out during the summer months.
Heat rises, so the attic is often the best place to start when it comes to insulation projects. An extra layer of insulation in the attic can help cut down heat loss in winter, which means that furnaces work less. In the summer, that insulation can help keep heat from beating through the top layer of the house and heating up the rooms below.
Attic fans and vents can also do wonders for cutting home heating and cooling costs, as they help push out excess heat in the summer and keep the whole house cooler for longer.
4. Time for New Doors and Windows
Newer windows prevent more heat from passing through, which means they help keep the home at the temperature desired. Look for windows that offer double and even triple pane protection. While these options can be more expensive, they are also far more efficient. Newer windows come in a range of styles, which means homeowners can enjoy an aesthetic upgrade as well.
Additionally, newer doors can provide a lot of energy-conserving benefits. If a door has window panes in it, choosing a new double pane model will offer an upgrade over an older single pane. Homeowners can also cut costs by choosing new materials like vinyl, which are poor heat conductors.
Even adding some insulation around existing doors and windows can help. Weather stripping and caulking can seal up leaks to keep temperatures inside more stable.
5. Improve Air Circulation with Ceiling Fans
Ceiling fans don't just add a pleasant breeze to a room; they improve air circulation to help keep temperatures inside more comfortable any time of year. By choosing fans that move air and adjusting their direction each season, homeowners can run their heat and air less while keeping the air inside their home more comfortable.
Some of these improvements involve a large investment, while others can be done with a few spare hours on the weekend. By picking projects both big and small, homeowners can upgrade their home's energy efficiency, cut bills, and make the home more attractive when it comes time to sell.