What to Know About Real Estate Investment Opportunities
Posted by Brittney Pino on Monday, June 1, 2020 at 9:09 AM
By Brittney Pino / June 1, 2020
Comment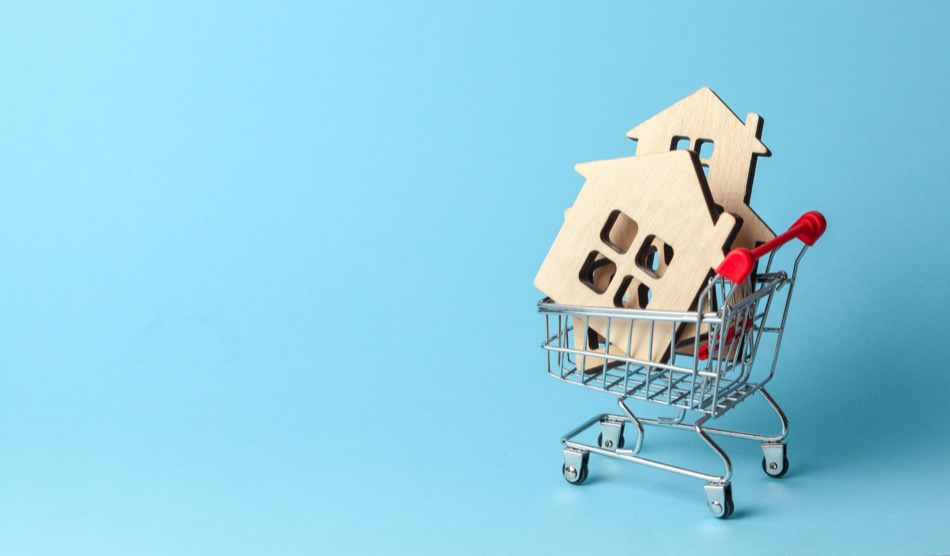 If you're looking for a way to invest and make money, then real estate investment is a great option. Before you invest in real estate, however, it's important to understand the different types of investment. The more you know, the easier it will be for you to choose the type of investment that's right for your needs.
For informational purposes only. Always consult with a licensed real estate professional before proceeding with any real estate transaction.
Residential Real Estate
Residential real estate is any property with a single-family or multi-family dwelling. Residential real estate can take the form of a rental home, a home that is purchased and sold for profit, or a multi-family dwelling with multiple rental units inside. Many home buyers get their start with residential real estate because they understand the issues that residential property owners face better than the issues that commercial property owners face. If you're trying to decide if residential real estate is the right investment for you, here's what you need to know.
Fix and Flip
A fix-and-flip home is a home that has been purchased at a low price and then sold for a higher price after undergoing repair. Fix-and-flip homes are usually purchased by homeowners who are comfortable with home repair and DIY projects. To save money, the homeowner usually tries to make the repairs themselves.
Many investors who purchase fix and flip homes often do so because they enjoy the work. Fix and flip is a hobby for many people, and those who are considering purchasing a home to fix and flip should do so only if they can make repairs themselves. Home buyers who must work with contractors to repair every aspect of the property they buy will dramatically reduce their profit.
Rental Property
Rental properties are owned by landlords who maintain the property. Unlike the multi-family dwelling, the rental property must have a tenant or it cannot make money. It's common for a landlord to have only one property, often something they inherited from an older relative.
People who are just beginning with real estate investment are often drawn to rental property because maintaining one property is often more manageable than maintaining a multi-family dwelling. Real estate investors who enjoy maintaining a rental property may find they also enjoy other forms of real estate investment, like multi-family dwellings or even commercial real estate.
Multi-Family Dwelling
Multi-family dwellings are properties with multiple dwellings where more than one family can live at a time. Multi-family dwellings may have one or more apartments. Some multi-family dwellings are made from large homes that have been divided into multiple units; other multi-family dwellings are made from dedicated apartment buildings.
Multi-family dwellings are often a solid investment because as long as one or more tenants continue to live on the property at one time, the property will continue to make money for the property owner. Multi-family dwellings require a lot of maintenance, and many property owners will hire management companies to take care of their property. Shopping around can help the property owner find the right management company to help maximize profit while at the same time retaining tenants.
Commercial Real Estate
Commercial real estate is real estate that is used for commercial purposes like a business or a factory. Just as there are multiple types of residential real estate, there are also multiple types of commercial real estate.
Office Space
Office space and retail space is similar. Office space buildings must be well-maintained in order to attract reputable businesses, and they must be positioned in a location where businesses will want to occupy them. Parking is important, as companies must have space to house employees and potential future employees as they grow.
Just like retail space, anyone hoping to invest in office space should do research before buying a property. The long-term viability of the space will depend on whether the location is desirable to businesses.
Retail
Retail property is dedicated to retail space such as a store. Retail property can even include large spaces like a strip mall or a shopping mall. Retail space must be properly maintained in order to attract businesses and to ensure those businesses will be successful. Location is very important in retail real estate, as the store must be located in a place where customers will want to shop.
Buildings with multiple spaces for multiple tenants are often more viable than buildings with just one tenant. Just like multi-family dwellings, when one tenant moves out, the real estate may still bring in money if other tenants remain. Investors who are hoping to purchase retail space should research what types of businesses will be attracted to that space, how attractive customers will find the space and whether a business can be profitable enough in the location to be long-lasting.
Industrial
Industrial property can be very profitable, especially if the landlord is willing to tailor the space to the needs of the customer. Industrial businesses often need special equipment and accommodations to help their business thrive in that location. Property owners must do research regarding who would be their potential tenants before deciding whether to purchase that property.
Contact a Real Estate Professional Today
Are you thinking about investing in real estate? Contact a knowledgeable, experienced professional to get started today.
For informational purposes only. Always consult with a licensed real estate professional before proceeding with any real estate transaction.